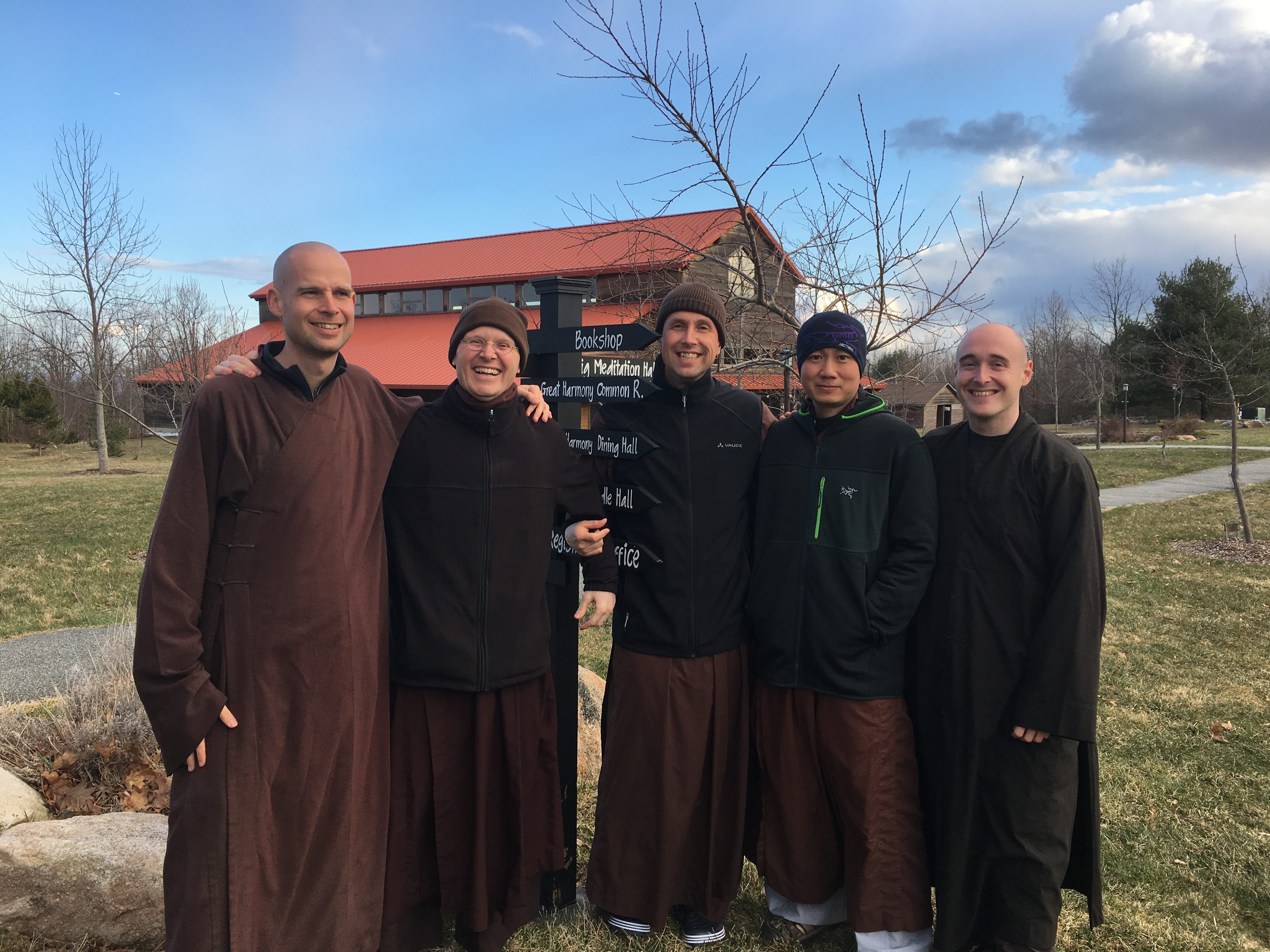 The core group of monks: Thay Phap Luu, Thay Phap Ly, Thay Phap Xa, Thay Phap Khoi, and Su Chu Dao Hanh (Phap Man is also joining us..)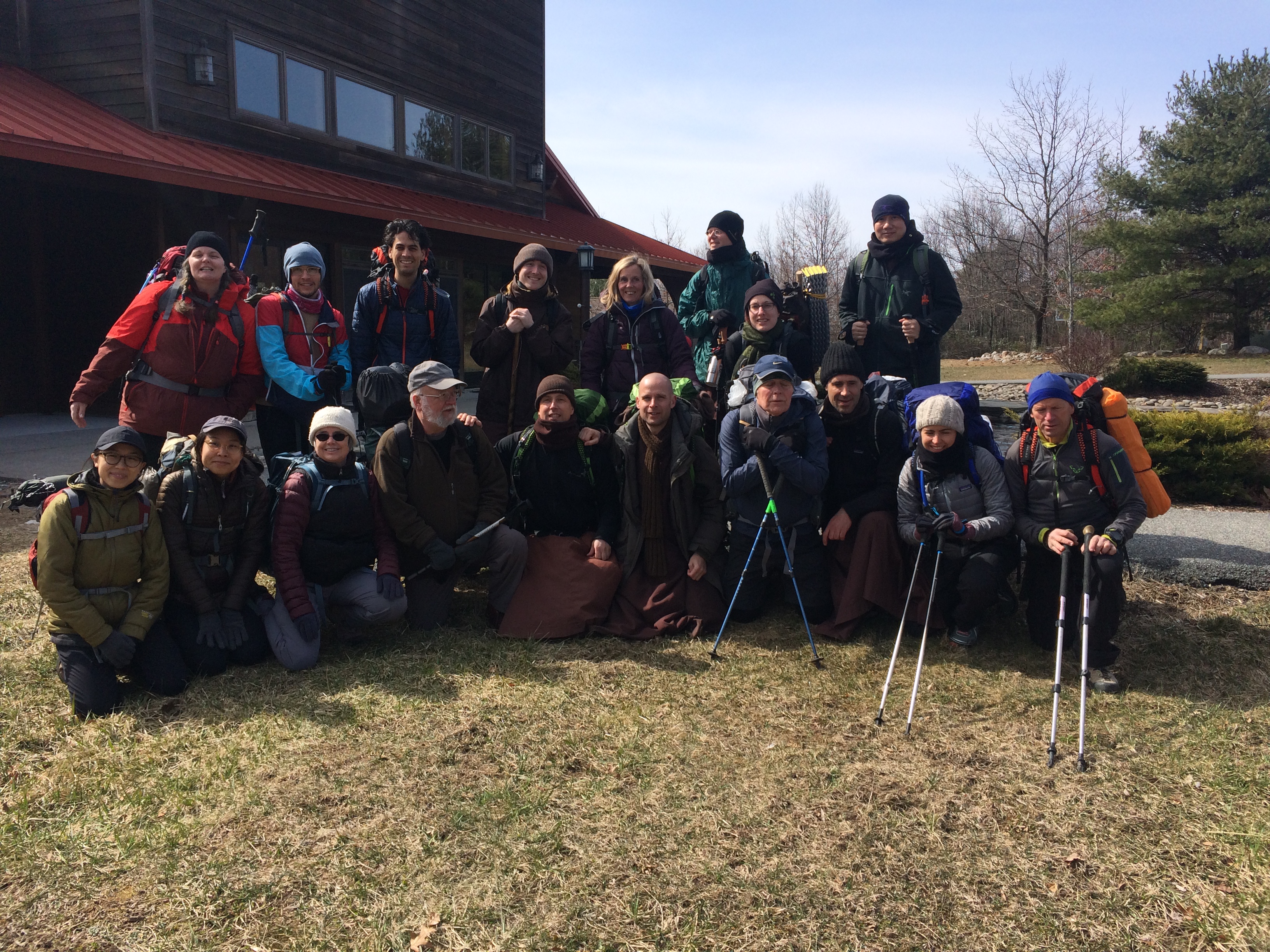 On April 9th, 2018, six monks, five volunteers, and a number of lay practitioners headed out from Blue Cliff Monastery on the first leg of the Path of Happiness hike/pilgrimage.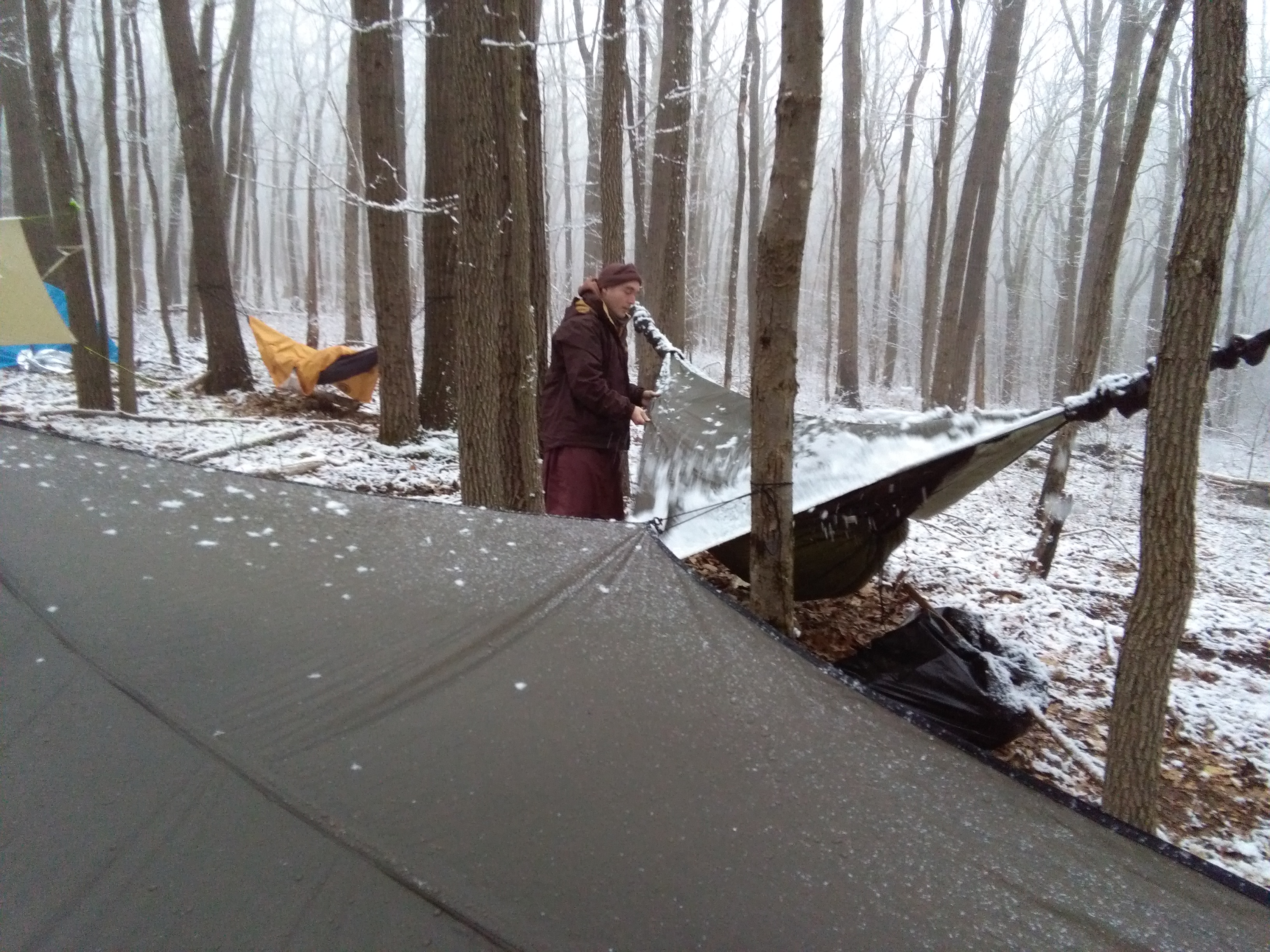 Some snow on Tuesday morning, the first morning camping on the trail.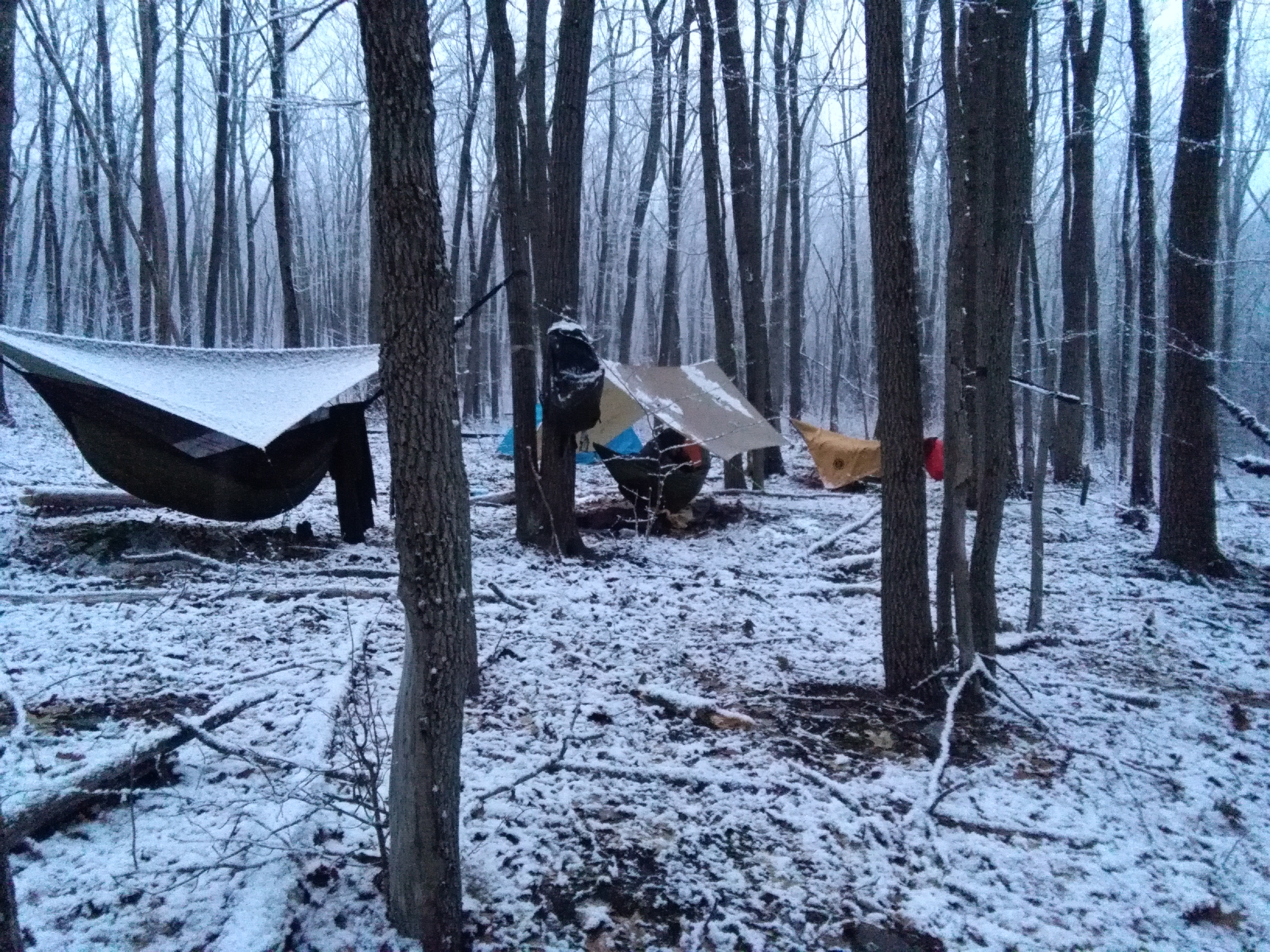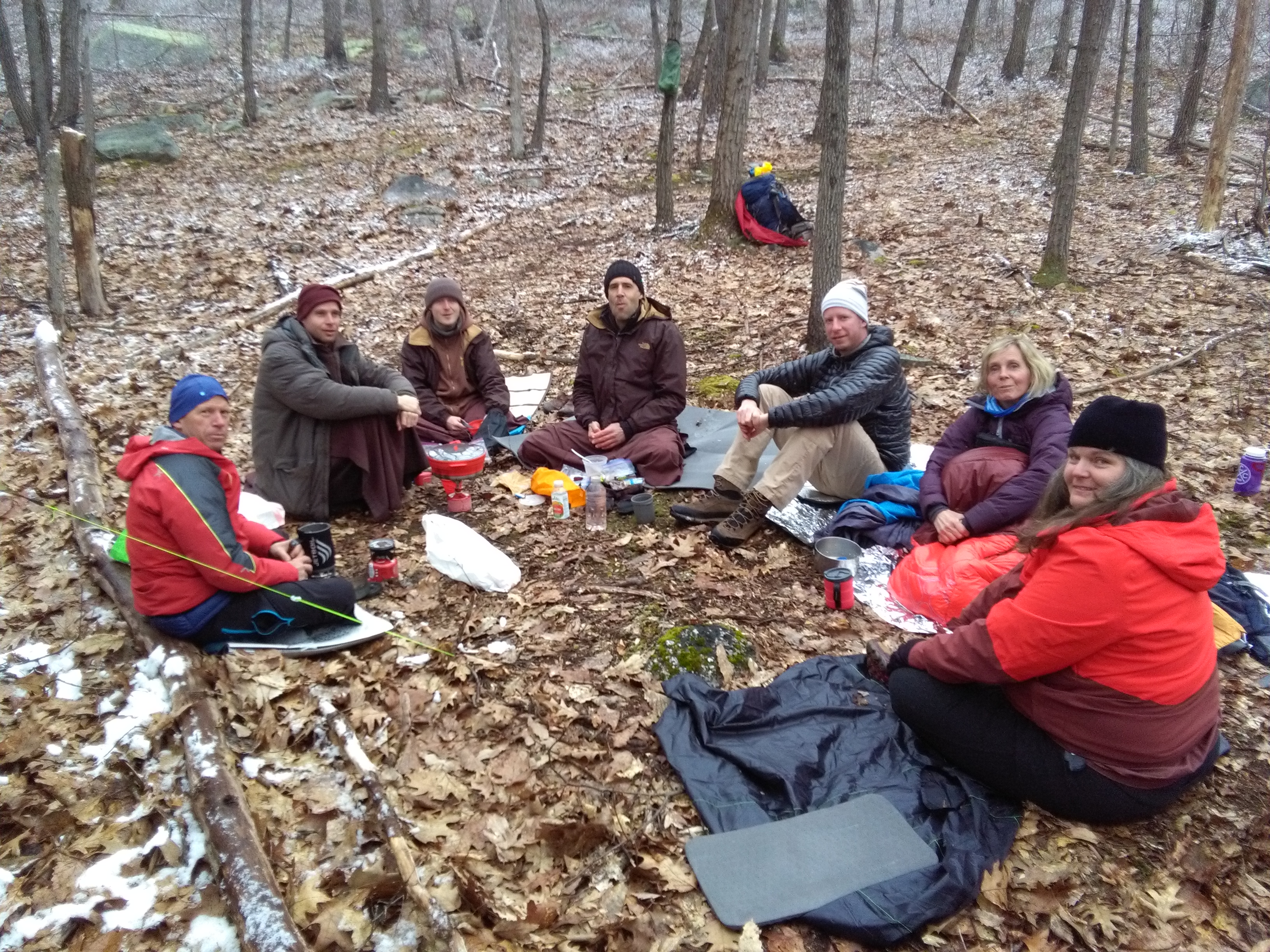 Spirits were good for breakfast, though.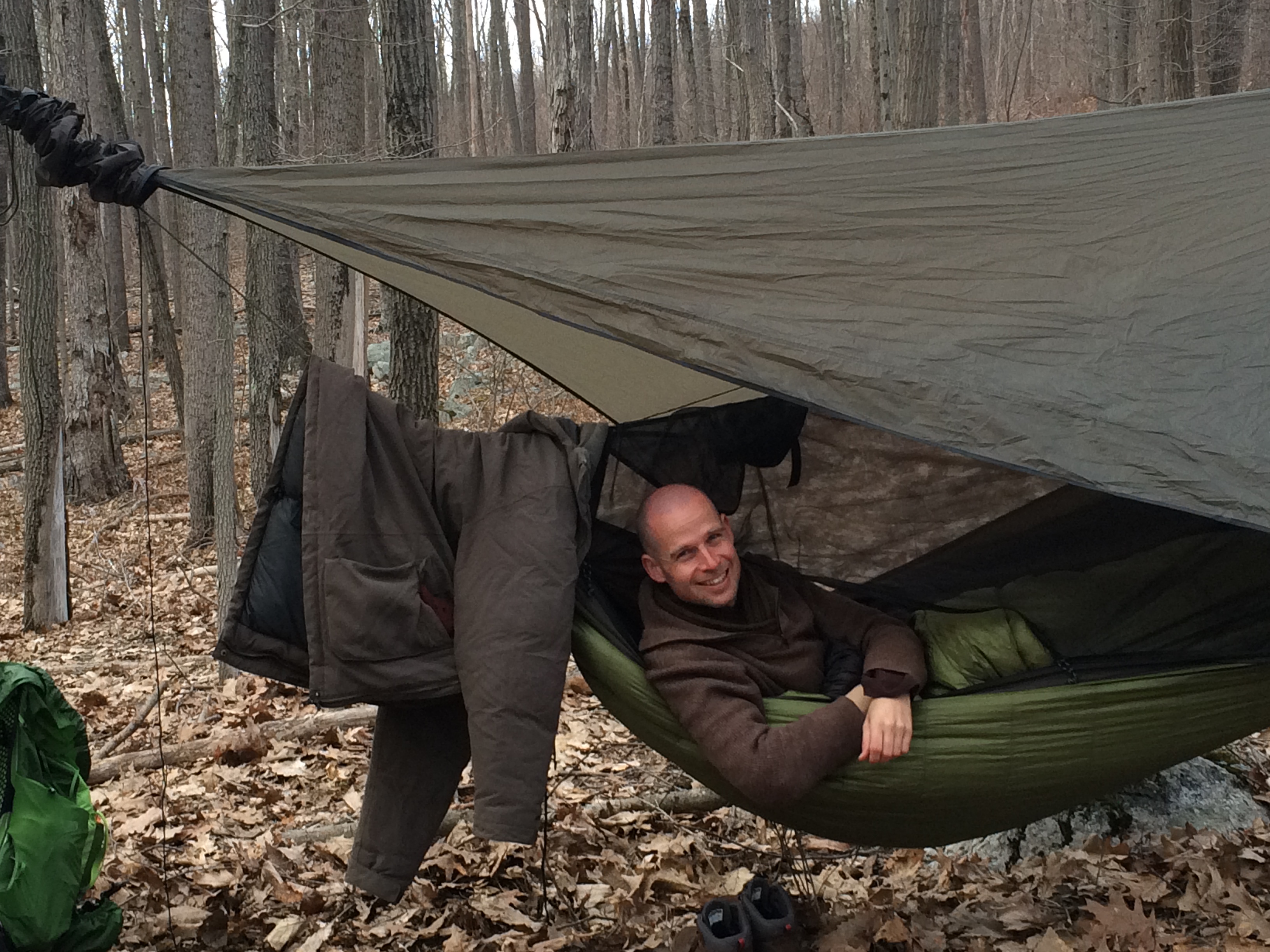 Brother Stream in his camping hammock, home for the next seven weeks…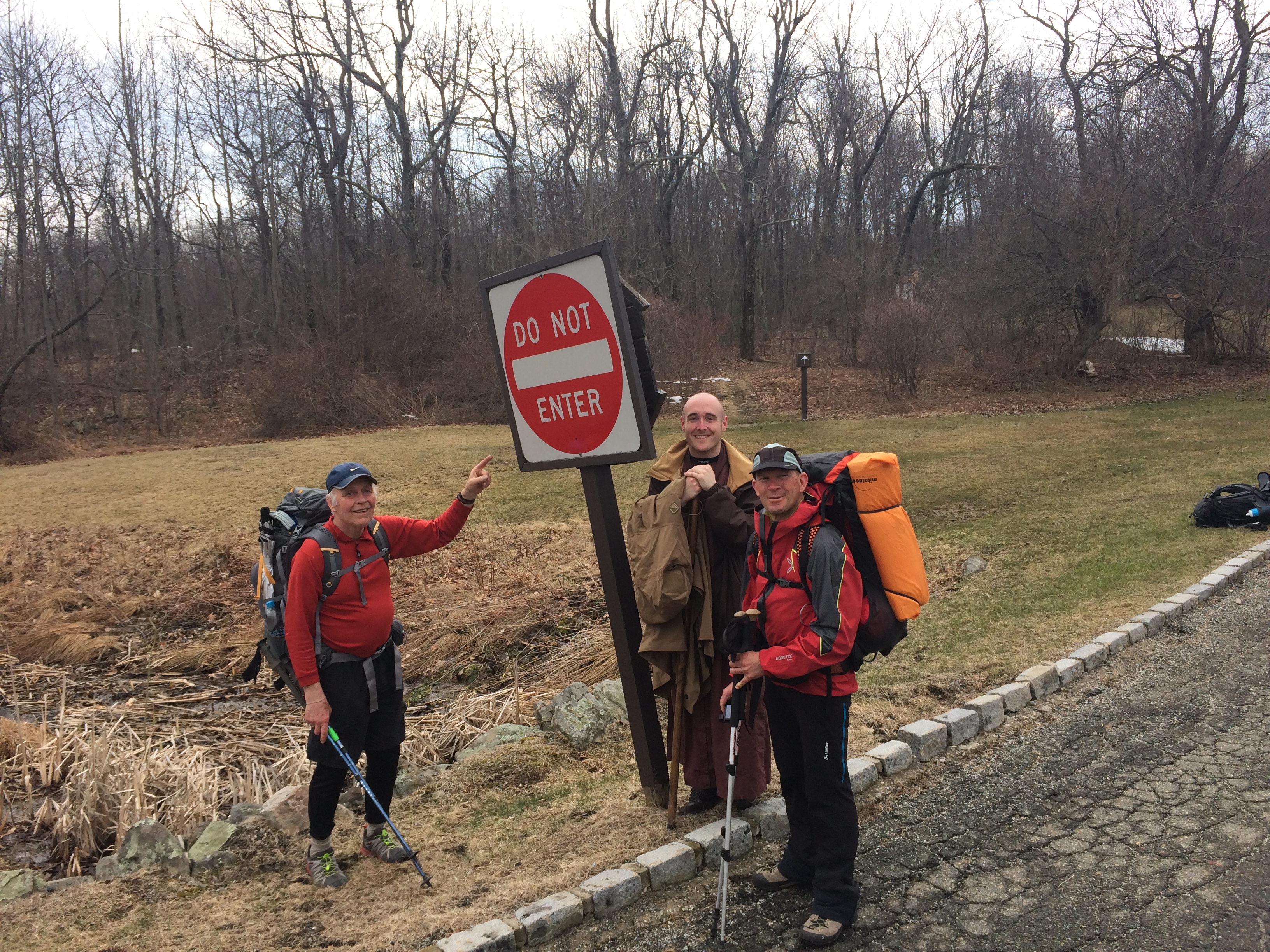 Is this the right way? Are you sure?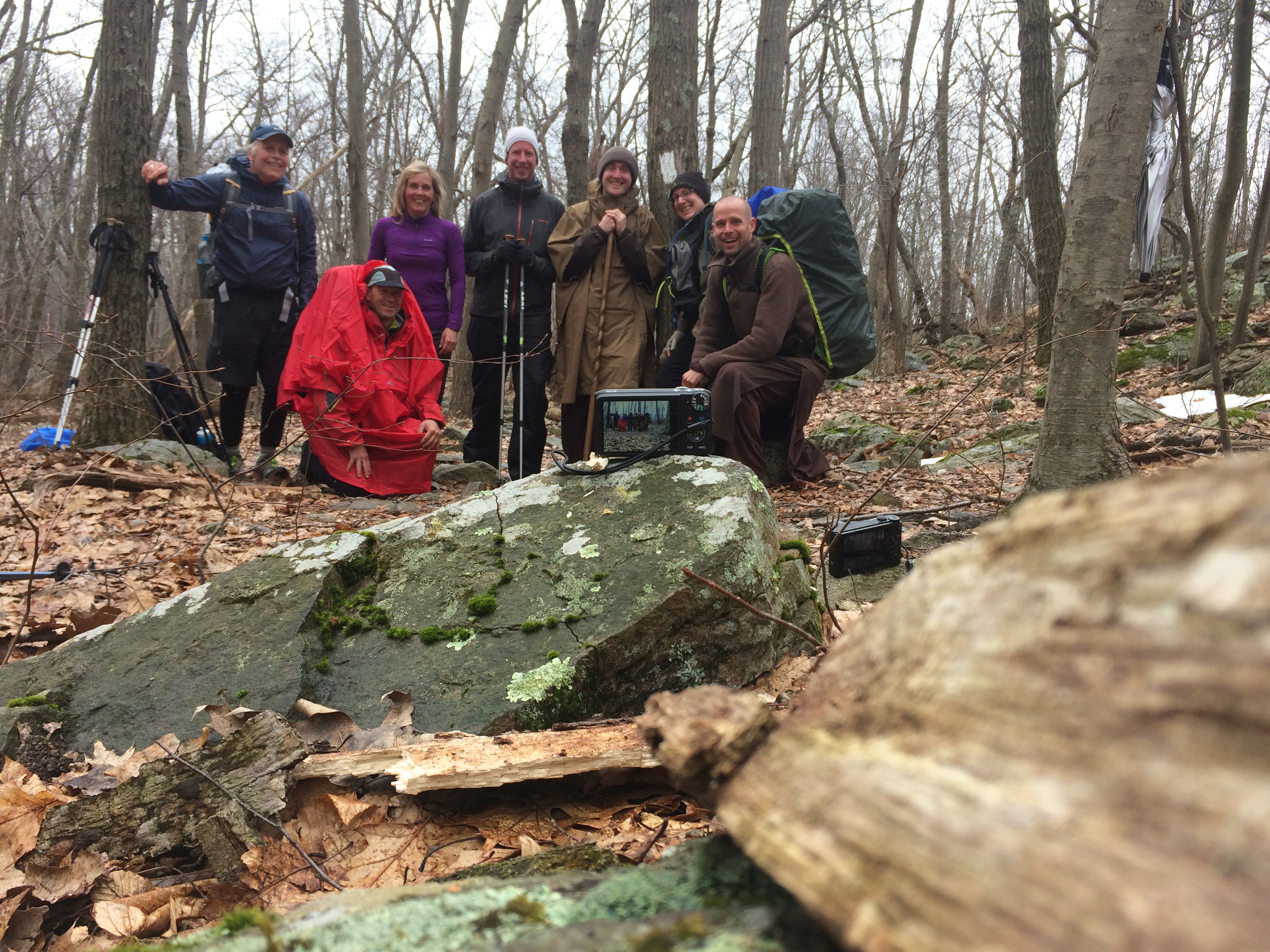 The Coyotes arriving at the first white blaze on the Appalachian Trail, at High Point Monument, after three and a half days hiking on the Shawangunk Ridge trail from Blue Cliff.